What is Agility?
Dog agility is something akin to Badminton horse trials, without the hooves! Whilst a modest level of fitness is taken for granted one does not have to be a Linford Christie or Sally Gunnel to take part in this sport.
The aim of the sport is to guide your dog through a series of obstacles within a course time. The skill levels involved range from good obedience control for Starter Agility through to advanced commands at senior level. Opinion varies on the best way of training your dog for agility. Prestwick & District DTC uses motivational methods to encourage both handler and dog to achieve these aims. If the dog enjoys what it is doing it will want to learn more and the more a dog learns, the more it can learn. In general it is recognised that it takes about two years to train the dog and four or five years to train the handler!
There are numerous agility events throughout Scotland and points gained at kennel club Sanctioned events in the UK are totalled annually to produce the top agility dog within each region at each working level. Personal and interclub rivalry ensures that his amateur sport enjoys both social interaction and real competition! Trophies range from colourful rosettes to impressive pieces for your mantelpiece.
If you want to take part in agility, whether that be just for training purposes or with competition in mind, all you need is a dog with basic obedience training, this is where Prestwick and District can help. Agility is physically beneficial to both dog and handler but most importantly it is a tremendously enjoyable way to enjoy some quality time with friends, canine and human alike.

Prestwick Agility Show
We are hoping to have our Agility Show in June 2022 again at Rozelle Park in Ayr. Details and entry can be found at the time on Granary Canine.
Beginners Course
Our beginners agility is currently full but we are hoping to have another beginners class starting September time. Contact Carole if you are interested so that you can be added to the waiting list.
Guest trainers
The club is encouraging and organising guest agility trainers to visit our club, to provide additional support to our members throughout their agility journey.
Membership
Membership of the club is currently £20 for single membership, £25 for a family membership and £10 for senior or junior membership.
Contact Us
Agility training:
– Claire Thom for agility training, text TBC
– Carole Boyd for beginners agility, text 07788951998
Achievements
Prestwick Pawsabilities won Cruft Team qualifier in August 2019 and competed at Crufts in March 2020 for the final getting 3rd place!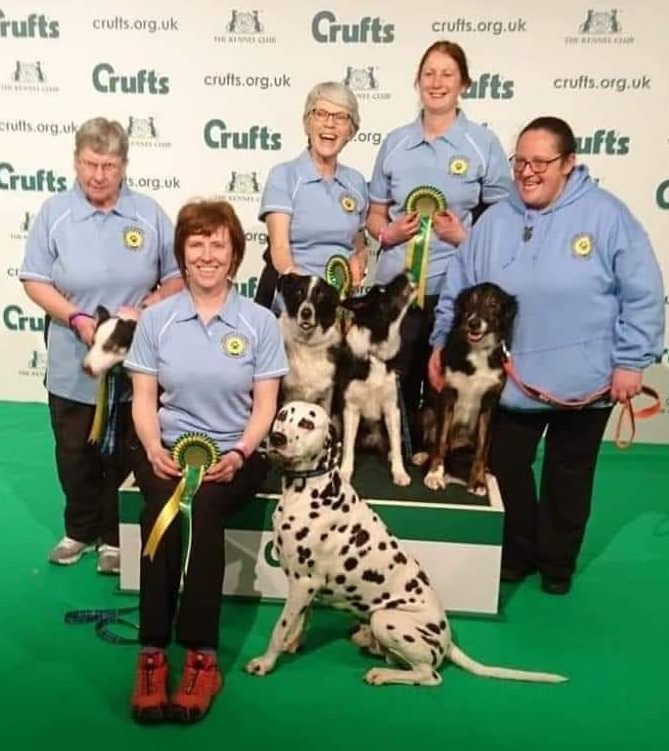 P&DDTC club employs motivational training methods and does not support harsh handling. Handlers are encouraged to reinforce desired behaviours rather than punish unwanted ones using food and/or toys as a reward.